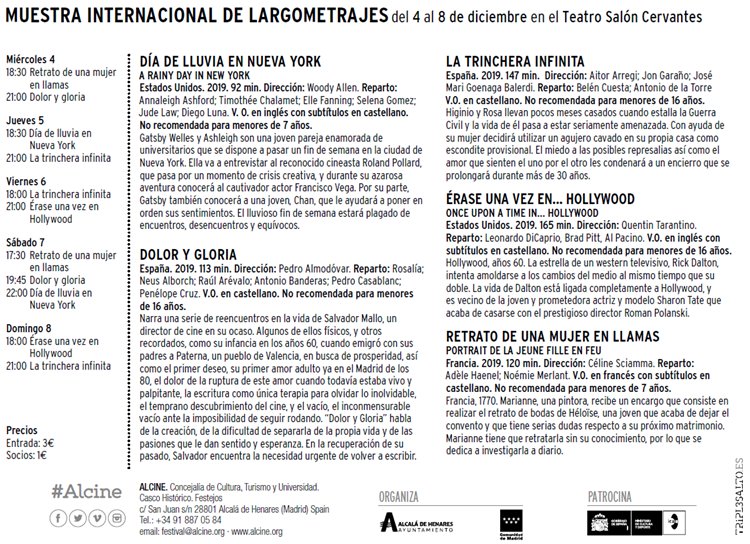 Muestra internacional de largometrajes
Outside it's cold, the billboard is full of Christmas premieres, Christmas carols are beginning hammer at your ears... it might well be a good time to escape to another time, another place. So how about a cheap trip around various of the world's cities. From Madrid to Hollywood with a stopover in New York. On the screen of the Teatro Salón Cervantes over the December bank holiday weekend, anything is possible.
It's a chance for you to take stock of the year in film. Now that 2019 is drawing to a close, it's time to see the best films the year has to offer, to discover or rediscover those films for which the year will be remembered. There will be European cinema, including Spanish films. And also North American cinema, still the powerhouse behind an industry currently in flux.
And wherever each film comes from, you will be able to enjoy it in its original language with subtitles in Spanish and on the big screen, the best way to ensure the films are recorded on your memory. So when you leave the movie theatre, the cold and the carols will be just where you left them, but you will have journeyed halfway round the world, and you will be that little be different from when you walked in.