Jury
The Alcine50 jury of the Alcalá de Henares / Community of Madrid Film Festival will be made up of the following professionals:
National Short Film Competition
Cristina Aparicio
Film critic for the magazine Caimán Cuadernos de Cine, with which she has been a regular contributor since 2016. She has written for several collective books, such as 'Femenino plural. Mujeres cineastas del siglo XXI' (2017) and 'La década prodigiosa. Cine americano años 90' (2018) and is co-editor of the book 'Cortografías. Mapas del cortometraje español' (2010-2019) for the Alcalá de Henares Film Festival (ALCINE). She has also collaborated with publications such as JotDown, Orphanik, Insertos and Redrumcine. She holds a degree in Psychopedagogy and a Master's degree in Feminist Studies from the Complutense University of Madrid.

David Martín de los Santos
After winning multiple awards with his four short films (all selected at ALCINE), David writes and directs La vida era eso, his fiction debut feature, premiered at the 33rd Tokyo International Film Festival and in the Official Selection of the 17th Seville European Film Festival (ASECAN Award for Best Film and Best Actress Award for Petra Martínez). The film has also won awards at the Transylvania International Film Festival (Best Performance for Petra Martínez) and recently at the Mediterranean Film Festival of Alexandria (Best First Film and Best Actress, again for Petra Martínez), among others. At the moment, the film continues to cross borders after having been presented at important international festivals such as D'A (Barcelona), Washington, Malaga and London. Recently, it has been selected in Liverpool, Tudela, Marseille, Rabat, Golden Rooster (China) and Seminci, among others. It is scheduled to be released in commercial cinemas on 10 December 2021.
He also wrote and directed Ni vivos ni muertos and ¿Generación perdida? for the TVE 2 programme Documentos TV; as well as La isla durmiente, which won awards at the Barcelona and Lyon festivals.
He is currently working on his next fiction feature film.

Tim Redford


(United-Kingdom/France).
Graduated in Arts Management. He worked as Project Manager for Signals Media Arts in Colchester, United Kingdom, before moving to Santiago de Compostela, Spain, to take up the position of Director of Curtocircuito Short Film Festival, which he managed for eight editions. He has been co-executive director of Clermont-Ferrand Short Film Festival since 2014, in charge of the International Competition & African Perspectives' programme. He also supervises relations with Spanish talents and festivals & is coordinating the next 2022 Clermont-Ferrand Guest Country programme : Spain!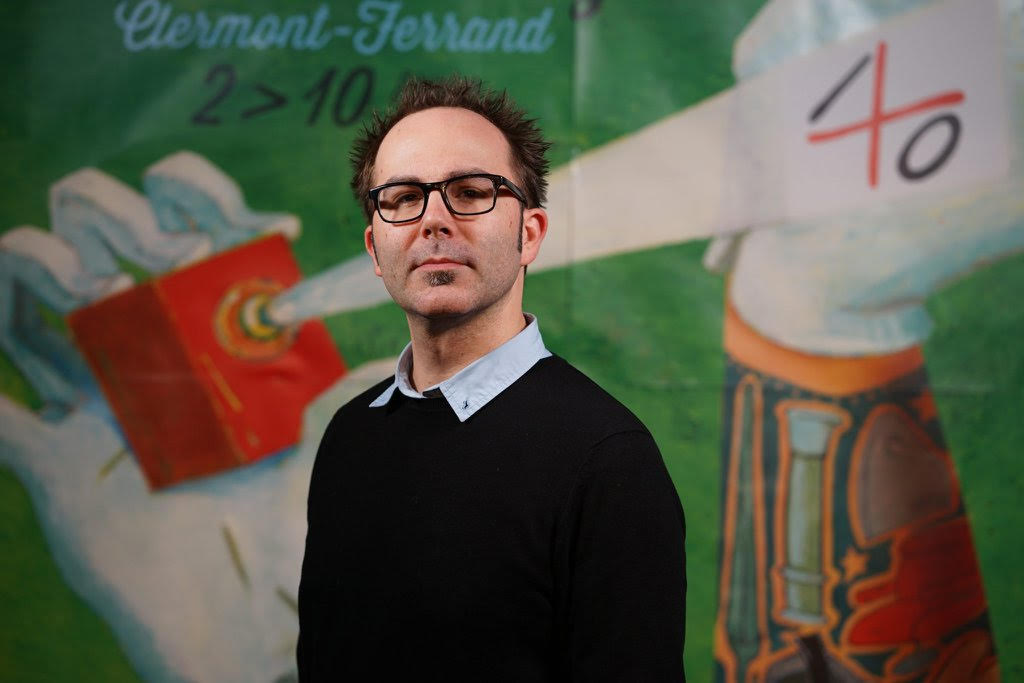 European Short Film Competition
Beli Martínez
Beli Martínez (A Guarda, 1980) holds a PhD in Audiovisual Communication from the University of Vigo with the first thesis that studies the Novo Cinema Galego and with which she obtained the extraordinary doctorate prize.
She is a producer at Filmika Galaika, a Galician company specialising in auteur cinema, which has produced the latest works by Lis Patiño and Matías Piñeiro (Sycorax, 2021), Helena Girón and Samuel M. Delgado (Eles transportan a morte, 2021) and Eloy Enciso (Longa Noite, 2019). His films have received jury recognition at festivals such as Locarno, Mar del Plata, BAFICI and Zinebi, among others, and have been screened at centres such as MoMA, Museo Reina Sofía and the Harvard Film Study Center. He is currently developing the following film projects by Lois Patiño and Matías Piñeiro, Jessica Sarah Rinland, Alberto Gracia and Carlos Casas, among others.
Since 2012, in collaboration with Xurxo Chirro, he has been developing Proxecto Socheo, an audiovisual archive of A Guarda, which won the Ministry of Education's Audiovisual Literacy Award. In 2016, together with Xisela Franco, she produced the Cinema e Muller project, which aims to make Galician women filmmakers more visible.
She combines audiovisual production with teaching in the Audiovisual Communication and Advertising Department at the University of Vigo and at the IES Audiovisual de Vigo. She has lectured at universities such as Harvard, Edinburgh, Porto and the University of the Basque Country.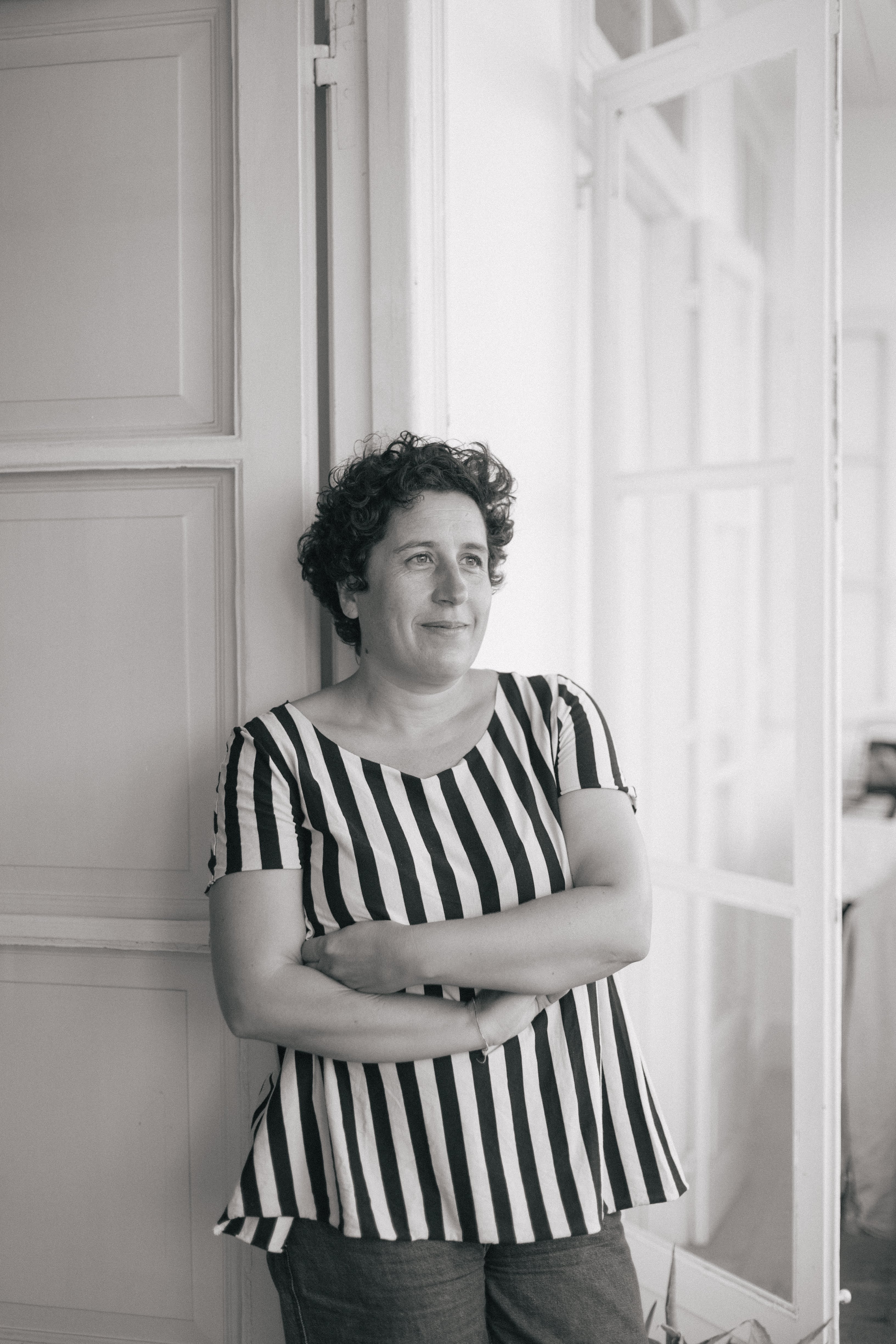 Irene Moray
Irene Moray is a photographer and filmmaker. In 2012 she moved to Berlin, where she directed her first fiction short film, Bad Lesbian, which received awards such as the Alcine Audience Award and the Jury Prize at the F.i.S.H. Festival in Rostock.
After four years in Germany, he decides to return to Barcelona where he writes and directs Suc de síndria, premiered at Berlinale Shorts and selected at TIFF. The short film has garnered more than 100 selections and 30 awards.
30 awards, including an EFA nomination and the Goya Award for Best Fiction Short Film.
Irene is currently writing her first feature film: Piel de foca (Seal Skin). The project has been selected by the Spanish Film Academy's Residencies programme, the Faberllull Residency and the Toronto Film Festival's Filmmakers Lab, where the project was awarded the TIFF Filmmakers Lab Fellowship.

Carter Pilcher
Carter Pilcher is founder and CEO of Shorts International, the world's leading short film entertainment company with the world's largest catalogue of short movies. Shorts International owns and operates ShortsTV (https://shorts.tv), the only global 24/7 linear and OTT short-form provider available in 100M households and the only presenter of the Academy Award-nominated short film theatrical releases for the last 16 years.
Originally from Terre Haute, Indiana, Pilcher received a B.S. from the U.S. Air Force Academy, a J.D. from Georgetown University, and is a member of the New York Bar and attended the London Business School Corporate Finance Evening Program.
In the 90s, Pilcher moved to London, where he currently still resides, following his work as a legislative director for the U.S. Congress, and became responsible for handling banking and telecoms deals for Bankers Trust. In 1999, the bank was sold to Deutsche Bank and at that moment, inspired by a family friend, Pilcher invested the proceeds into a short-film venture and started his own business.
Pilcher formally founded Shorts International in 2000 and has evolved Shorts International into the world's leading short film entertainment company, functioning as distributor, broadcaster and producer. He has worked for nearly two decades to create an unrivaled depth of films for ShortsTV, drawing from a growing catalogue of more than 13,000 titles from around the world. The 24/7 channel boasts an extensive list of award-winning, innovative films that include the exclusive releases of the Oscar Nominated Short Films, short films from some of the largest festivals and award franchises.