ALCINE_lab
ALCINE_LAB: Without a penny but with a future!
In collaboration with ECAM.
Tuesday 7, Wednesday 8 and Thursday 9 .11:00-14:00 Assembly Hall of Santa María La Rica
FREE REGISTRATION HERE

Aimed at: Film students, communication and/or emerging professionals seeking to promote the production, distribution and development of their first short films.
Do you have a short film project but don't know how to start it?
Learn how to take the best steps when it comes to producing your first works to get them as far as possible.

SESSIONS:
| | | |
| --- | --- | --- |
| M8 | Sin un duro, pero con futuro. | Sara de la Fuente + Cleo vendrá esta noche |
| X9 | Distribución | José Gil — Chileshorts |
| J10 | Mesa redonda: Laboratorios | Elena Muñoz — Productora |
PROGRAM:
ECAM Workshop: 'Without a penny, but with a future' + Case Study: 'Cleo will come tonight'.
Production. Sara de la Fuente
Sara de la Fuente (producer) will show us how to start producing with a small budget and a small team, and what we must take into account in terms of production to maintain a professional standard without losing freshness and momentum. In addition, we will discuss the keys to register as producers with the ICAA, register as freelancers without going bankrupt or qualify our films.
Sara de la Fuente. Graduate in Production by the ECAM. Cachorro' was her final short film for her diploma and, among other awards, won the Special Jury Prize at the 20th Malaga Film Festival. He is currently developing two feature films and a series project.
Case study 'Cleo will come tonight'.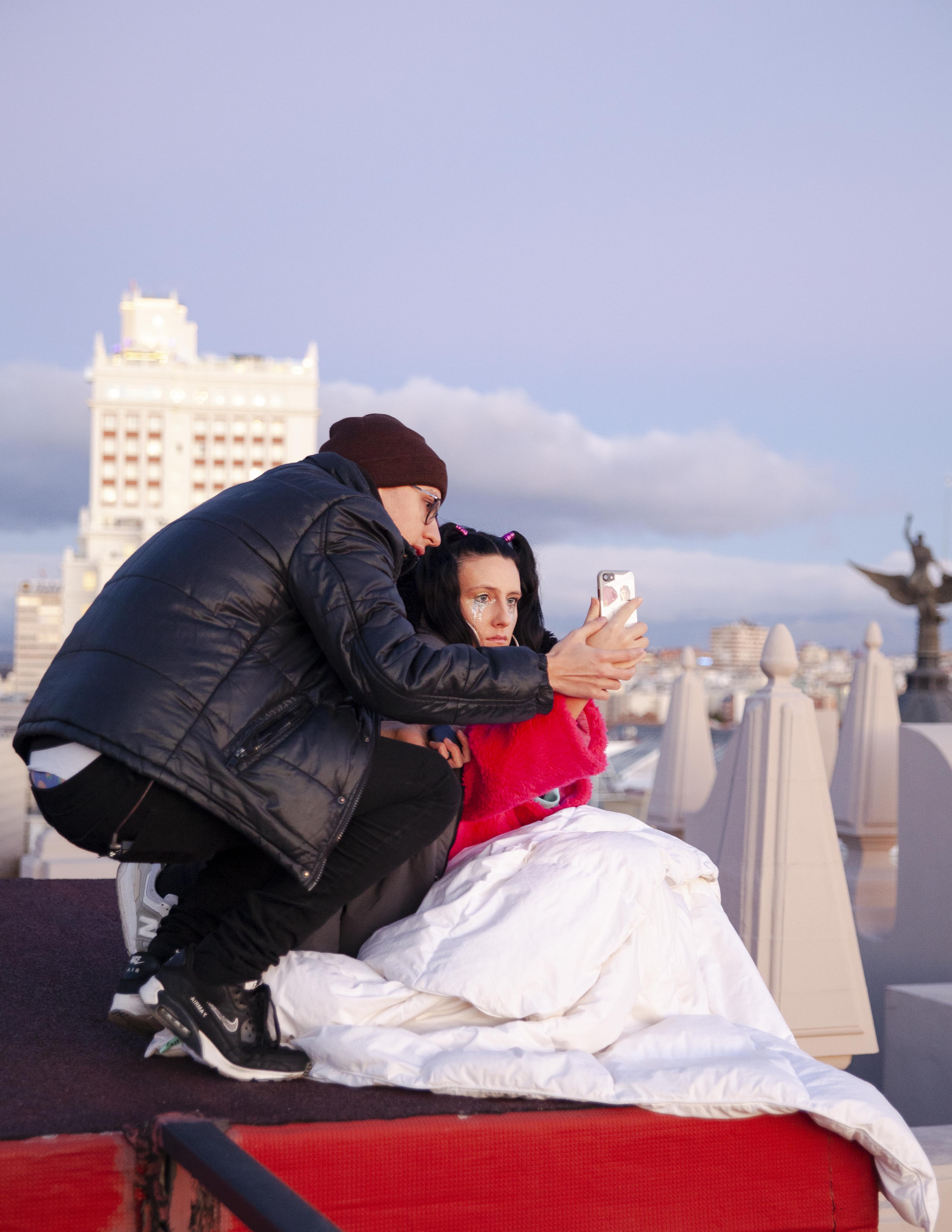 Stories that arise not only from experiences but also from the resources we have to shoot them. The challenge of approaching projects with the budget as an ally, not an enemy: How do you shoot with zero euros? And with two thousand? How do we build an audiovisual language capable of reaching the same narrative and formal level of the great films?
Aitana Ahrens and Miguel Guindos study Film Directing at ECAM. Their short film Cleo vendrá esta noche (2023) won the Roel de oro in Medina del campo, as well as selections in D'A, Atlàntida, LesGai or Cinema Jove.
3,2,1... Distribution!
José Gil
OPENING: Basic concepts, minimum resources and marketing tools to understand your short film as an audiovisual product.
CLIMAX: Where to start, film festivals, annual calendar and application platforms.
DESENLACE: Distributors and sales agencies in Spain and short film markets in Europe, their importance for (self) distribution.
POST-CREDITS SCENE: Practical exercise.
SEQUEL: Delivery of a list of 180 festivals to start planning the distribution strategy.
José Gil. Master in Film Business / Marketing and distribution by ESCAC. Executive Director of Fundación VIART, Artistic Director of Cortos en Grande, Programmer of El Día Más Corto and General Coordinator of Chileshorts. Coordinator of FIRE! LAB, LGTB film creation lab (Barcelona).
Creation and development labs: Boom or bubble?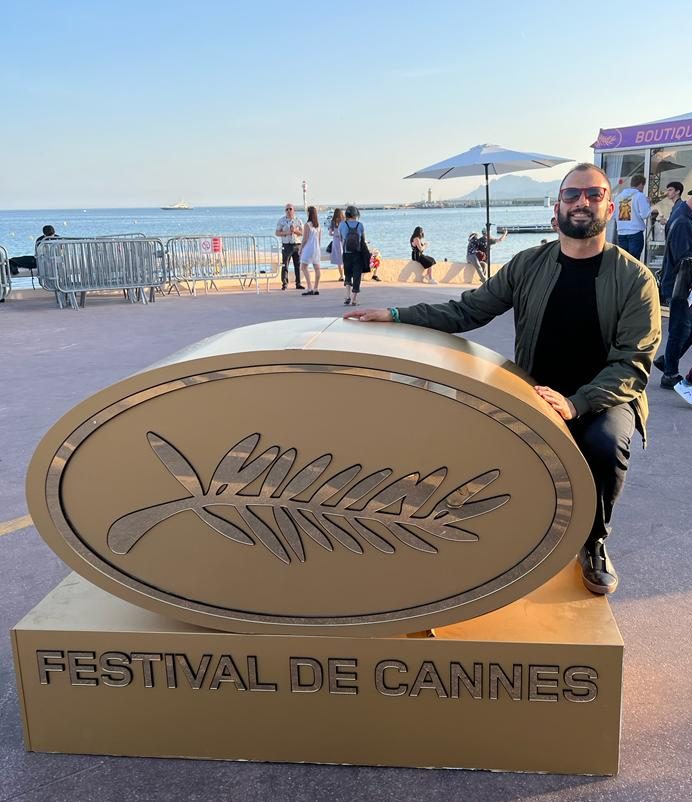 The Mechanical Eye
Labs, incubators, residencies, tutorials, mentors... Related initiatives share the objective of supporting projects in the writing and development phase with the purpose of achieving a higher quality in the productions and a better access to the market and to the public
with better conditions to guarantee their circulation and profitability. However, there is also the danger of falling into a circle of infinite development in which it seems that the end of making the film becomes a means to jump to the next call. We close this ALCINE_lab, with a sort of self-counter-narrative, in which we will look at our projects and the best way to keep them going. For this we have Elena Muñoz, from the production company El Ojo Mecánico, whose genre projects Amigo and Upiro have toured festivals and laboratories around the world.
El Ojo Mecánico Production company founded by Elena Muñoz and filmmaker Oscar Martín. After getting their start in the world of short films and music videos, they self-financed their first feature film Amigo (2019) The sickly friendship story starring David Pareja and Javier Botet, goes around the world, reaping more than 30 international selections and awards. Their next project Upiro is currently in development, going through labs and industry sections such as Morbido-Sanfic Lab, Ventana Sur, Berlinale or the Marché du Film de Cannes.
REGISTER HERE