Short Music
SHORT MUSIC
Saturday the 6th of November. 22:00h. Corral de Comedias in Alcalá de Henares.
The Corral de Comedias concerts are back. The ambient pop of Sofía Comas, street-wise joy of Ombligo and the emotional intensity of Pablo Und Destruktion. Three short but intense journeys. Three very different yet complementary offerings that seek to generate the same sensation in the audience as felt on exiting any session of ALCINE's National Competition.
Pablo Und Destruktion
A multi-faceted, Asturian and contradictory troubadour. He performed Cine at the theatre with La Tristura and sings small films in the form of songs of an explosive beauty; a mixture of popular music, military feats and ultra-modern humour. His electrifying stage set, somewhere between a Nick Cave from the rias of the north and an interwar cabaret version of Nacho Vegas, has taken him halfway around the world and his stealthy incantations of love, violence and virtue have been compiled on five highly praised records, the latest of which is 'Futuros Valores' (2020).
Ombligo
A duo of skilled street musicians. Their melodies take us for a vermouth in the most authentic Madrid and to an open-air party on the balconies through the voice of Anika and all the sounds she creates along with Ángel Cáceres. Their first release,'Banda sonora para una película que no existe' could not be better suited to ALCINE.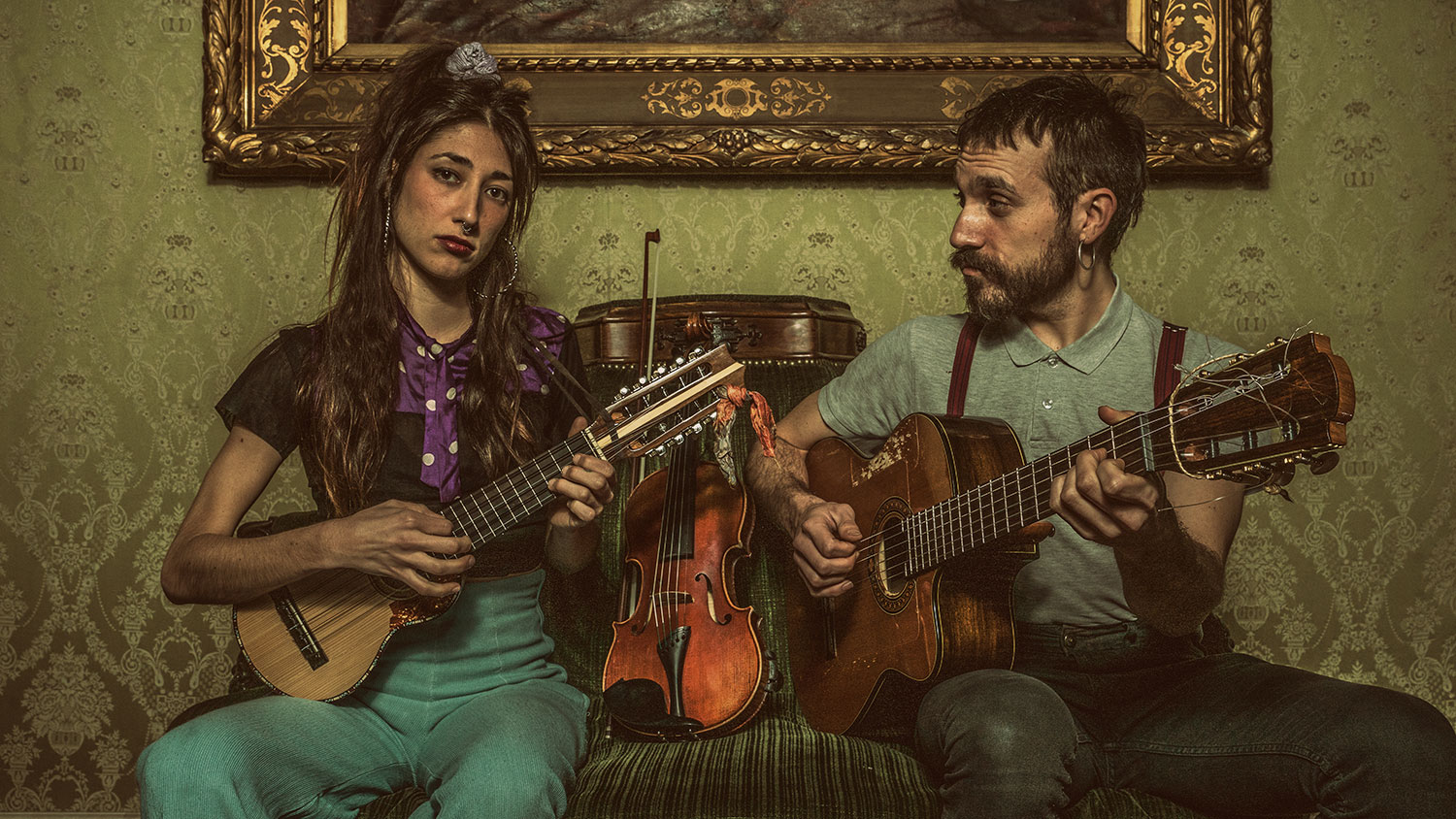 Sofía Comas
Hispano-Canadian composer, singer and actress. Her work is linked to the performing arts as a performer and composer in various theatre and dance productions, which have toured around Spain, the UK, Malaysia and Thailand.
'El verano será eterno' her first personal project, which deals with the pain of the death of a loved one, was premiered in 2019 as part of FIAS at the Canal Theatre complex. Her live shows mix melodic and ambient pop with poetic texts that take their inspiration from authors such as García Lorca, Machado and Paul Celan.