Jury
National Competition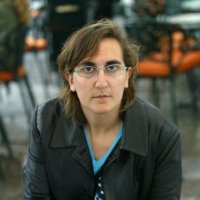 Verónica Fernández studied Hispanic Philology and Screenwritigin in Madrid. She is coordinator of screenplays and writer for many TV series, for example 'Cuéntame como pasó' and 'Ciega a Citas'. For the last one she got a nomination at the International Emmy Awards. She works as a Screenplay Teacher at the Universities ECAM and Carlos III of Madrid. Furthermore, she wrote the screenplays of 'Pellets' by Achero Mañas, 'Marseilles' by Belén Macías and 'Ismael' by Marcelo Piñeyro.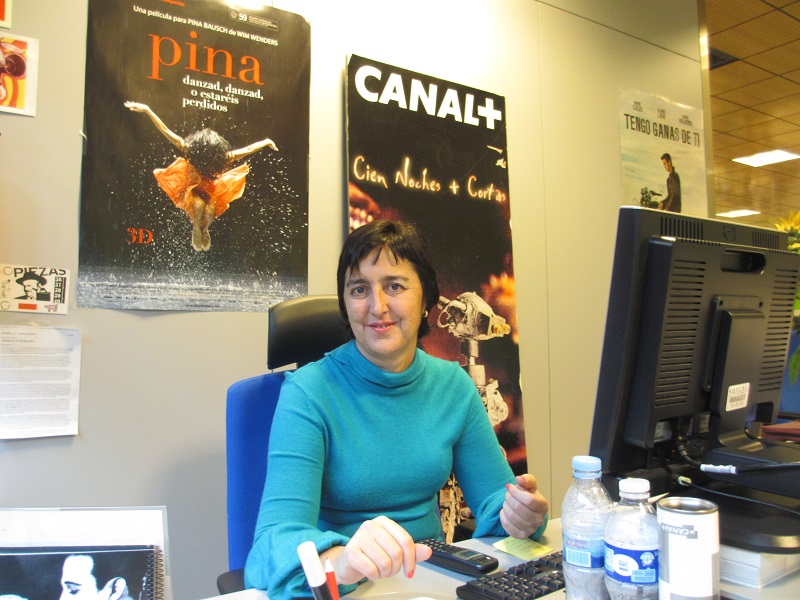 María Rubín Arias. Graduated in Information Science and finished a Master's Degree in "Business of Television" at the New York University. She developed her career at Canal + and now at Moviestar +. She has worked with different activities, such as: Continuity Operator, Informativ Producer, Director of the Short Film and Programming Department. Member of the Commission of the Culture Project 2008 organized of the Ministry of Culture. Member of the evaluation committee of the Convocatory if Cinema Development in Colombia in 2015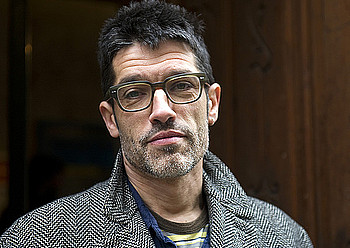 Josetxo Cerdán Los Arcos. Josetxo completes his PhD at the Autonomous University of Barcelona. He taught at the AUB, the University Rovira i Virgili and, since 2014, at the University Carlos III in Madrid. He investigates about documental and experimental cinema and media history. For three years, he was the artistic director of the International Documentary Film Festival 'Punto de Vista' in Pamplona. He developed programmes for the International Film Festival of Locarno, the Anthropological Film Archive of New York and others.
Europan Competition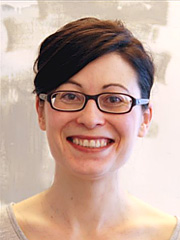 Marta Álvarez Rodríguez. Marta studied Hispanic philology in Santiago de Compostela and Burgundy (France) and finished her studies with a PhD in Spanish Literature at the University of Zurich. Then she went back to Burgundy to do a postdoctoral research about the Spanish short film in the 21st century. She taught at the universities of Basel and St. Gallen (both Switzerland). Since 2012 she works at the University of Franche-Comté (France) as an Academic Tenure. Her investigations are concentrated on contemporary Spanish Literature and Cinema. She cooperates frequently with the festivals 'Fenêtres sur courts' (Dijon, France) and 'Pantalla Latina (St. Gallen, Switzerland) and is involved in various publications about cinema-topics.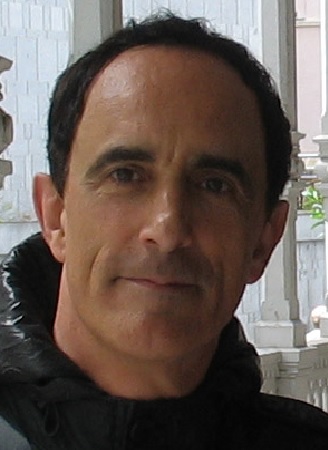 Pedro Álvarez Olañeta. Pedro studied Spanish Literature and Language in Santiago de Compostela, Nancy (France) and Barcelona. He taught Spanish in France, Spain and Germany. Since 1993 he is employed at the University of Regensburg (Germany), where he started to dedicate himself to cinema. As a member of the cinema association of the city, he participated at the organization of various events. In 2008, he found the Spanish cinema and culture festival 'cinEScultura' of which he still is director.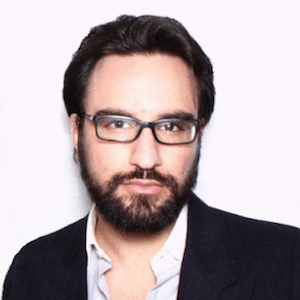 Jason Sondhi. Jason studied Comparative History of Ideas, Comparative Literature: Cinema Studies in Seattle. 2007 he co-founded, together with Andrew Allen, 'Short of the Week', the first online platform that is exclusively dedicated to short films. During five years, he worked as leading curator for Vimeo, one of the most frequented video social networks of the world.