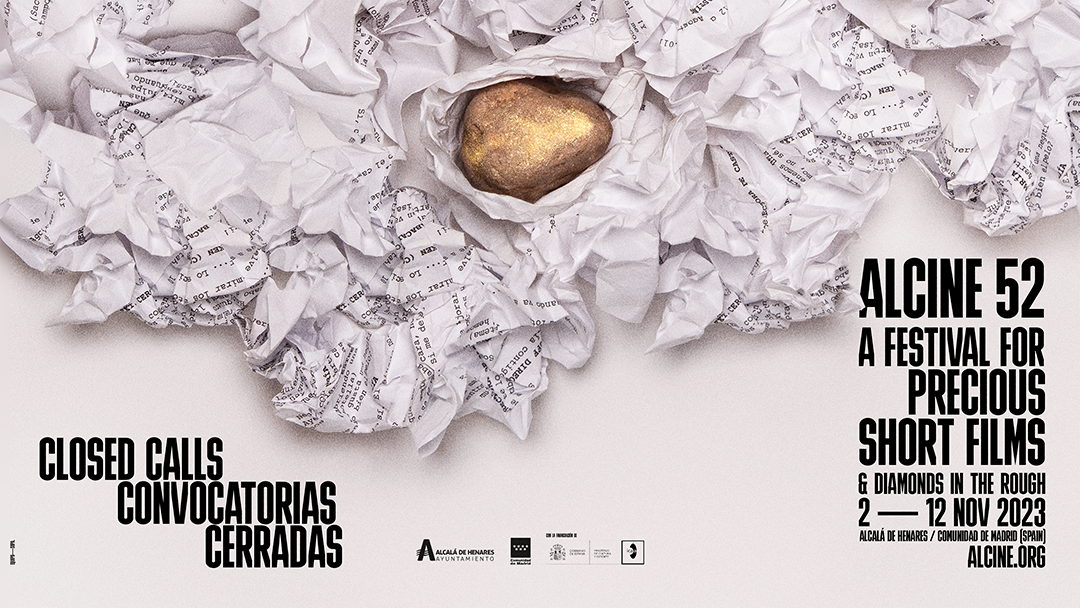 Now ALCINE's selection and programming committees will be in charge of viewing and choosing the films that will reach the screens of Alcalá in November for the European and National Short Film Competitions. Afterwards, it will be up to the jury to decide which films are worthy of awards and which will start their race towards the Goya and OSCAR awards thanks to ALCINE.
The film-loving year in Alcalá de Henares also kicks off with the return of ALCINEclub, which brings some surprises, and the next programme previews for the 52nd edition of the festival: poster, juries, educational sessions and, of course, the opening concert. The name that will open the festival on Thursday 2 November in the Teatro-Salón Cervantes will soon be revealed and tickets will go on sale.
Meanwhile, ALCINE continues to put Alcalá de Henares and the Community of Madrid on the international festival map and, after being invited to the Future of Film Festivals Forum, organised by the Independent Cinema Office in Wroc?aw, Poland, will travel this September to Bali, where a cycle of the best Spanish short films from the festival will take place. It won't be the last time we hear about faraway Indonesia this year, but until then, that's all we can say.
We leave you with the image we took to both festivals, inviting filmmakers to present their films... In 2024!
This call for entries is over, but ALCINE 52 has only just begun.