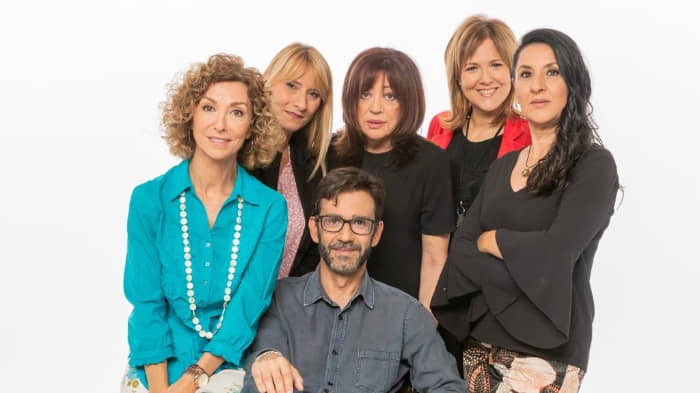 Next Thursday, November 11, the Corral de Comedias will be the setting for the broadcast of RNE's program 'De película' within ALCINE's 50th anniversary program. The call is open to the public, with free admission until full capacity is reached, and will take place from 4 to 6 pm, before the 'Ciclo 50' pass scheduled for the same Thursday at 7pm.
At the Corral de Comedias, along with the host and part of the 'De película' team, will be the filmmakers Jaume Balagueró, to talk about the premiere of his action thriller 'Way Down', and Fernando Colomo, who presents this week his new film 'Cuidado con lo que deseas', starring Dani Rovira and Cecilia Suárez.
To talk about ALCINE and its 50th anniversary edition, the program will have among its guests the three directors who have commanded the history of this festival an who havce maintaned their commitment to short films, new talents and independent cinematographic creation. Luis Mariano González, drector of ALCINE from 1998 to the present; Pedro Medina, at the head of the festival between 1987 and 1999 (the last two, as co-director with González), and Fernando Calvo, at the helm of the first stage, will be the first to travel the biography of ALCINE from the airwaves.
The last credits of the guest list will be completed with the contributions of the screenwriter and film director, Ángeles González-Sinde; the journalist Elio Castro, the collaborator of the expert program in series Pedro Calvo and the musician from Alcalá Manuel Flecha.