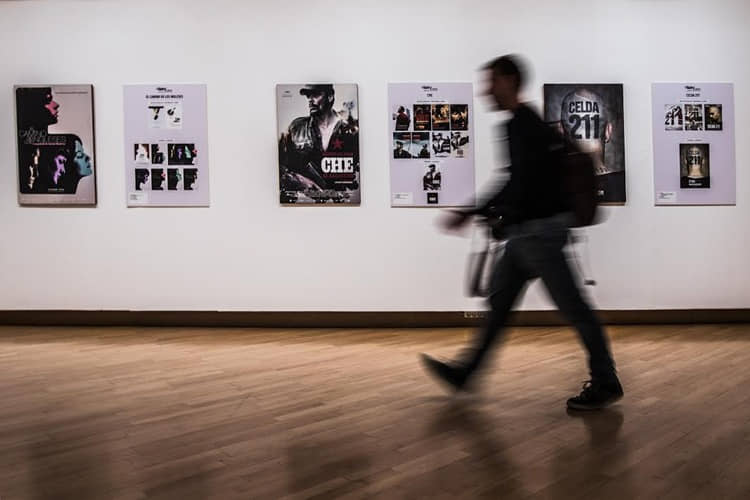 One of the most important post-production, graphic design, traditional animation, 3D and design studios in the business today is here to show us some of its work and the creative process involved; its sketches and cast-offs on the path to the final product.
An exhibit lovers of design and the seventh art cannot miss. Pan's Labyrinth, Alatriste and Agora are just some of the posters on display.
In the words of the team of User T38, "a film is a succession of images in motion. 24 photograms per second. 172,800 photograms in a film of an hour and a half. And designing a poster for a film is essentially about generating a single image that sums up all those thousands of photograms. And that is the easy part. Because that image also has to be liked by the director, the producer, the actors, the distributor, the marketing departments of the TV companies participating in the production, the audience of the screen test and the nephew of the boss".
From the 4th of November to the 5th of January 2017
USER T38: 15 Years Designing Film Posters
FORMER HOSPITAL OF SANTA MARÍA LA RICA / SALA ANTONIO LÓPEZ Calle de Santa María la Rica, 3 Opening hours: Tuesday to Saturday from 11:00 to 14:00 and from 17:00 to 20:00 h. Sundays from 11:00 to 14:00 h. Monday closed. Free entry.