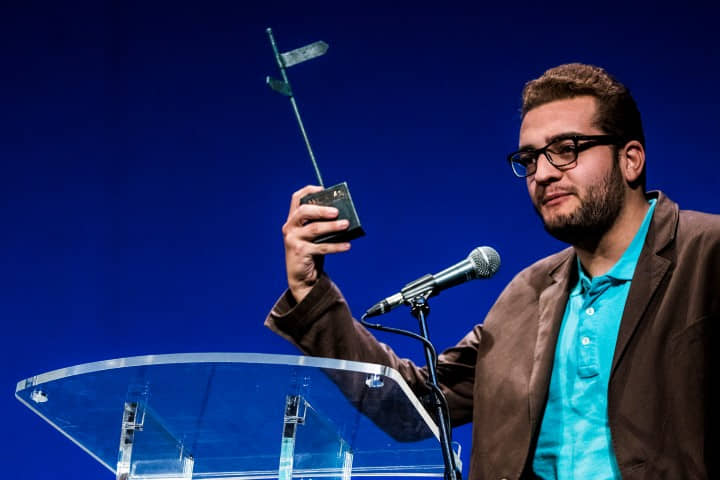 The new year started with good news for ALCINE. The Academy of Motion Picture, Arts, and Sciences, who is in charge of the OSCAR® ceremonies, informed ALCINE that it has been approved as an Academy qualifying festival for the Short Film Awards. From the 47th edition on, the First Award of the National Competition, as well as the First Award of the European Competition will be eligible for consideration in the Animated Short Film/Live Action Short Film category of the ACADEMY AWARDS® without the standard theatrical run, provided that the films otherwise complies with the Academy rules.
ALCINE - Festival de Cine de Alcalá de Henares / Comunidad de Madrid, organized by the City Council of Alcalá de Henares and the Province of Madrid, joins four other Spanish festivals, Sitges, Gijón, Bilbao, and Huesca, as well as the Academia de las Artes y las Ciencias Cinematográficas de España as an Acadamy qualifying collaborator. For the OSCAR® nominations the Academy of Motion Picture, Arts, and Sciences counts on around 90 collaborators, generally national academies and filmfestivals, from around the world.
For several years, ALCINE has also participated in the preselection of short films for the Spanish Goya Awards.