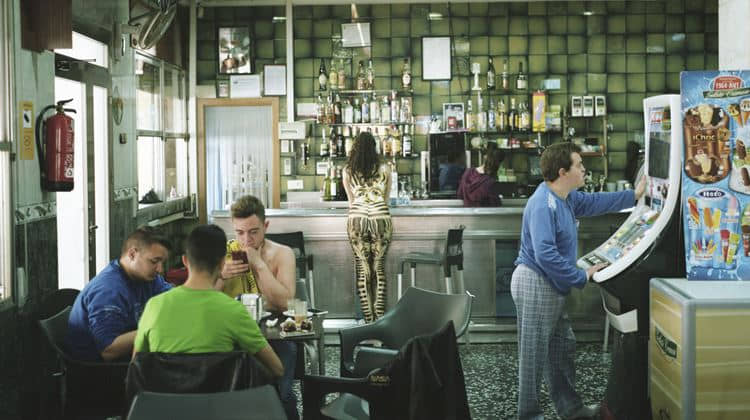 From this year on, ALCINE is an Academy qualifying festival for the Short Film Awards. Both, the First Prize of the National Short Film Competition and the First Prize of the European Short Film Competition will be eligible for consideration in the Animated Short Film / Live Action Short Film category of the Academy Awards® without the standard theatrical run, provided the film otherwise complies with the Academy rules.
The European Competition is addressed to all European countries except Spain, the requirements to participate are similar to those of the National Competition, except for the running time, which can not exceed 30 minutes.
As for the prizes, the European Contest has three prizes, of 5,000, 3,000 and 2,000 euros and an Audience Award. The deadline to present short films in this contest is on July 1. It is not necessary to upload the short film to any payment platform. Just fill out the form and send us a link for viewing the short film online. Sign up here!
The requirements to participate in the National Competition of the 47th edition of ALCINE are:
The festival is open to short films of production and / or Spanish direction.

The short films that will be submitted to the contest should be in HD or DCP file, should have been made after January 1, 2016, and must not have been registered to ALCINE in previous years.

The running time of the films must not exceed 60 minutes.

The screening copies

not in Spanish must be subtitled in this language.
To participate in the 47th edition of the National Competition of Short Films at the Alcalá de Henares Film Festival / Community of Madrid, fill out the free online form and send the short film link for online viewing, along with the required documentation before September 1, 2017. Sign up here!
The 47th ALCINE Awards are:
Awards 'City of Alcalá'
First Prize: 7,000 € and trophy.
Second Prize: € 3,500 and trophy.
Third Prize: € 2,000 and trophy.
CES School Award for the best sound. € 3,000 in services
Prize 'Movistar +', consisting of the purchase of rights to be issued in Spain
Sindicato ALMA Guionistas Prize to the best script 300 €
Public Prize 'Youth Council of the Hon. Town hall of Alcalá de Henares'. Equipment: € 1,000.
Madrid Community Award. Equipment: € 2,500 and trophy.
WeLab Award for Best Photography. 1000 euros in rental of audiovisual equipment for the realization of a short film.
USER T38 Award. Design of a poster for the next project of the winner of the First Prize.
AMA Asociación Madrileña Audiovisual Award to the Best Production Madrid.