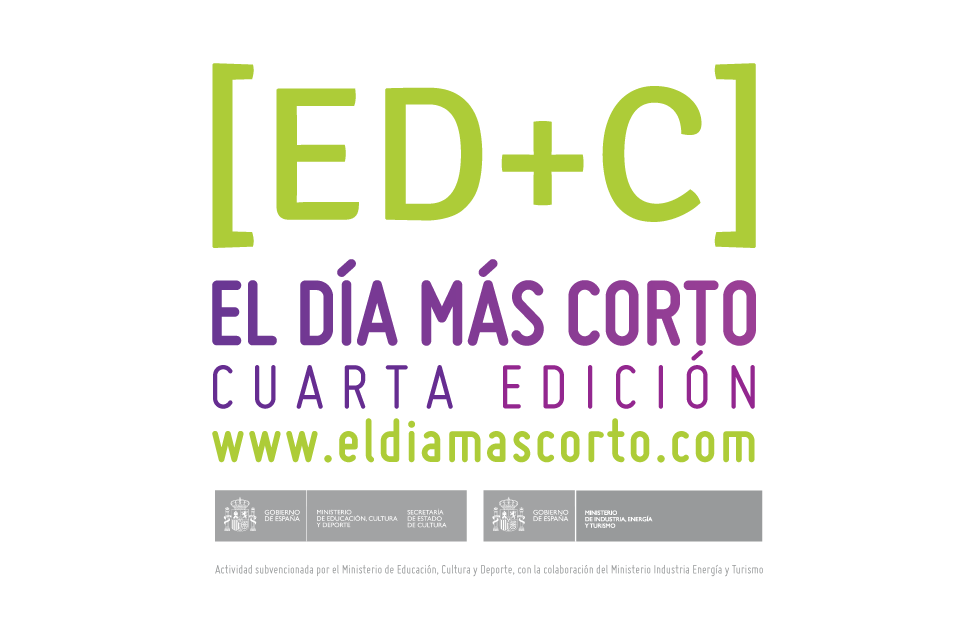 [ED+C] (The shortest day) is an anticipated annual event that is celebrated in other countries on December 21st, the winter solstice. Its primary objective is to provide the greater public access and exposure to short films by providing free showings in the streets and other public spaces, including plazas, schools, museums, hospitals, malls, bars, etc.
ALCINE has taken part in this activity for four consecutive years, and this year will be collaborating with an important Spanish online film festival, Notodofilmfest. Notodofilmfest is well known in Spain and is celebrating its 15th edition this year. The list of directors, actors, screenwriters, producers, and technicians that have particapated the the more than 13,000 films presented in their festival is astounding, and the 58 million spectators they have received through their run as a festival is unmatched.
The showing will be free on Wednesday, December 21st at 6:30pm and will be shown in the "Antiguo Hospital de Santa María la Rica" (Santa María la Rica, 3).
The program will cover as much as possible and will have some of Notodos greatest productions:
Bla bla bla. Director: Alexis Morante
Maquetas. Director: Carlos Vermut
Funny web cam. Director: Néstor Fernández
Saying. Director: David Pareja
Rigor. Director: Óscar Arenas Llopis y David Galán Galindo
Los reyes magos. Director: Alberto González Vázquez
Estribillo. Director: César Tormo García
Algunos hombres siguen sin aclararse. Director: Claudia Loring Rude y Víctor Nanclares
Doble check. Director: Paco Caballero
Control Z. Director: Sergio Milán
Una cuestión de etiqueta. Director: Roger Villarroya y Mario Rico
*036. Director: Esteban Roel y Juan Fernando Andrés
Sinvivir. Director: Carlos Aparicio y Abel Zamora
Llama ya. Director: Jorge Naranjo
Suena fatal y tiene eco. Director: David Pareja y Javier Botet
Curvas. Director: David Galán Galindo
El extraño. Director: Víctor Moreno
Las batallitas del abuelo Director: Néstor F.
¡Tia, no te saltes el eje!. Director: Kike Narcea
Las abejas. Pequeños documentales. Director: Jim Box
Los 150 metros de Callao. Director: Rodrigo Cortés
Los gritones. Director:Roberto Pérez Toledo
Pipas. Director: Manuela Moreno