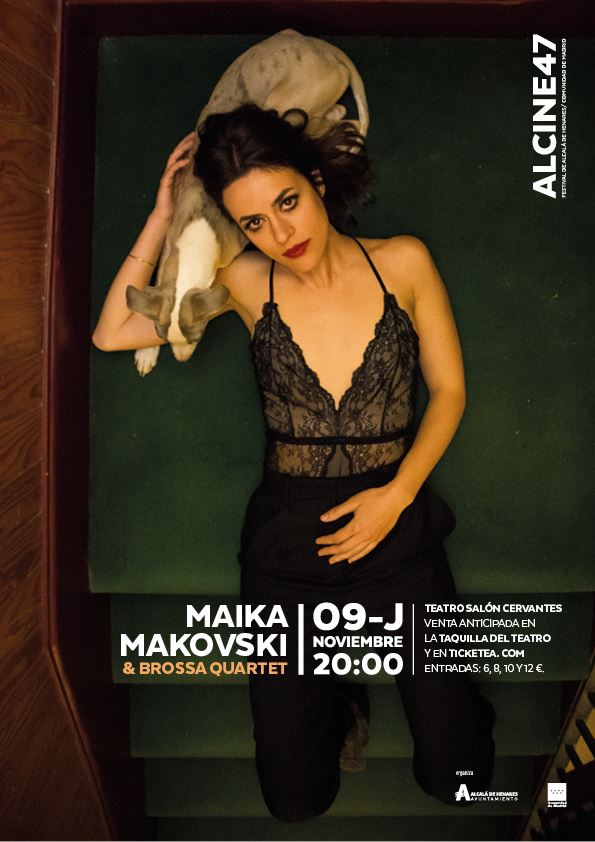 Maika Makovski is a composer, singer and actress from Mallorca, who wrote her first songs when she was 12 years old and first performed in public at the age of 14. One year later she was acclaimed professionally for the first time, and in 2002 she won her first awards.
Her first album entitled 'Kradiaw' (2005), recorded in Barcelona, and her second 'Kraj para Koferot' (2007), both came to the attention of the press and were acclaimed by critics and presented live in countries around Europe.
In 2009, John Parish (producer of PJ Harvey, Eels and Tracy Chapman) invited Maika to his Bristol studio to record her third album, 'Maika Makovski' (2010). El País described her as the 'muse of the underground and one of the most authoritative voices of Spanish rock'.
In 2011, Makovski deservedly won the title of 'the year's most active artist', with 2 records, her debut as an actress in 'Desaparecer' (directed by Calixto Bieito and co-starring Juan Echanove, with original songs written and performed by Maika live) and the subsequent tour. She also won the best independent artist award at the UFI Awards. Warner Music and Outstanding Records presented Maika's 5th studio album in 2012, 'Thank You for the Boots'.
In 2013, Maika returned to the theatre to work with Calixto Bieito in his play 'Forests', which won the MAX theatre award for best musical composition. In 2015, she composed the music for the play 'Nomes son dones', directed by Carme Portaceli.
In June 2016, she presented her new record 'Chinook Wind', the most personal to date. It was recorded in Bristol and produced by John Parish, and has received critical acclaim. It reveals a stripped down version of the artist, in contrast to her previous work, with string and brass arrangements and a backdrop of simple and sober rhythms, all dominated by Maika's omnipresent voice. She has a hypnotic power that makes it nigh on impossible to avert your gaze after she arrives on stage.