Tomorrow's audiences and the future of cinema are the kids of today. That is why ALCINE is going to keep talking to a new generation in the language of film. We will be screening short films from around the world, made using a wide variety of animated film techniques, to open doors to imagination and to other ways of making film; a far cry from the standardised world of commercial cinema we are used to.
These are freer and more creative proposals from all over Europe, a kind of cinema different to what is normally on offer on the television and at multiplexes. Cinema that is new and different, which is able to fascinate and open doors to new horizons and worlds.
Full classrooms or kids with their parents will have a very special and fun space; their own festival at the height of their eyes, at ALCINE KIDS.
PIKA PIKA ANIMATION WORKSHOP
Run by Begoña Vicario
Saturday 11th of November at 17:00
Location: Salón de actos, Oficina de eventos, calle San Juan s/n
Aimed at students of any age. Children up the age of 8 must be accompanied by an adult.
Maximum 40 places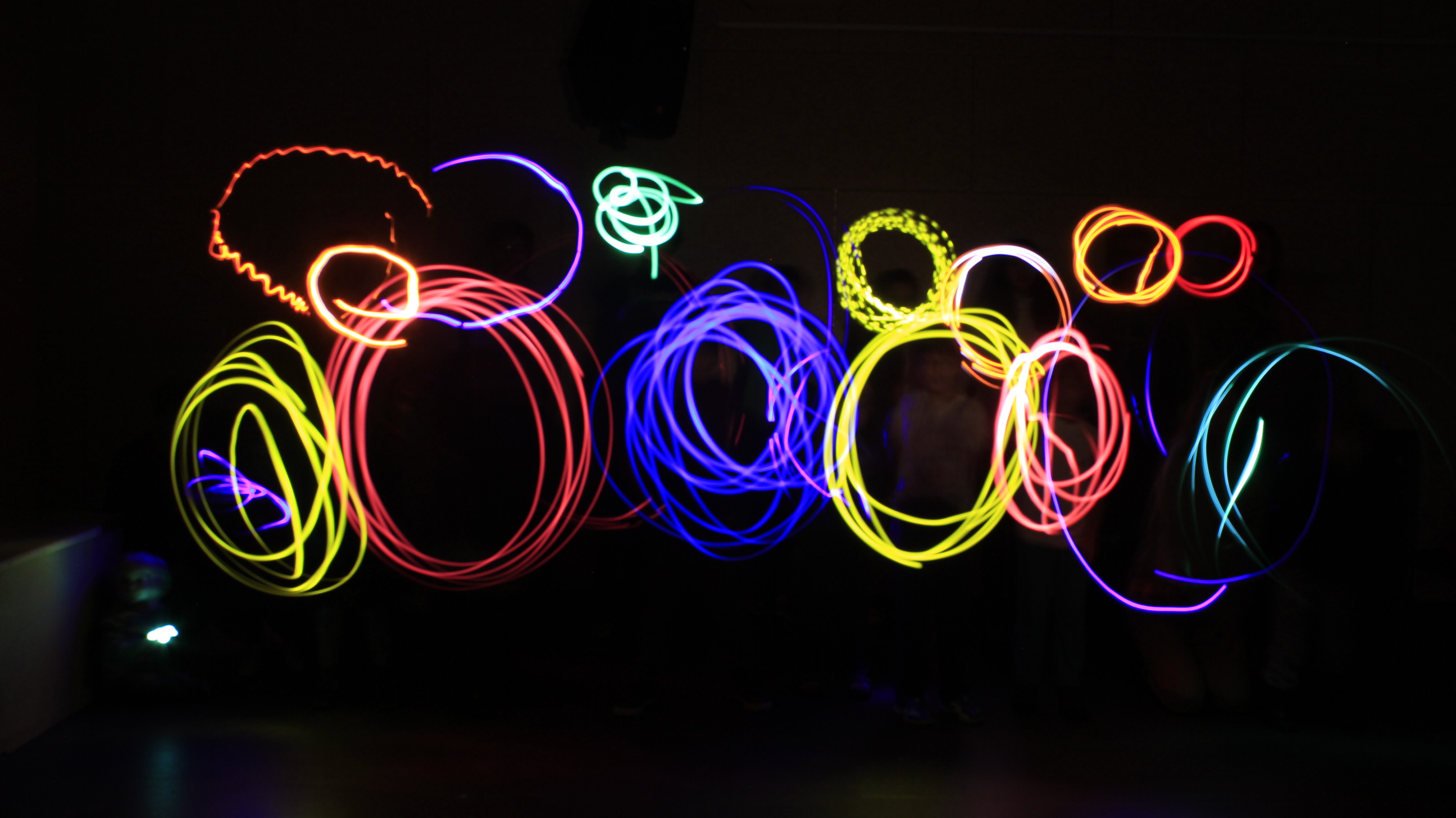 You don't have to know how to draw!
The technique:
Drawing with light is a technique made famous by the photos of Picasso and his bulls, in which he appears behind his creations in the background, which portray at a glance the fleeting nature of the action beyond the photographic record. On the basis of the universalisation of the use of digital support media, the use of this procedure has been developed to make animated short films, replacing the characteristic animated paper drawings with these designs made in the air using torches. The Japanese artists Takeshi Nagate and Kazue Monno, who call the technique Pika-pika ("sparkles" in Spanish), were the first to realise its versatility and great potential as an educational resource in animation workshops.
The result of this novel technique is always spectacular above all for the creators themselves, because it is not until you see the edited final product that you realise that although during the session you might have felt insecure drawing in air, in a dark room and in a series without visual references from one design to the next, everything is compensated for by the innate intelligence of our body, its memory of the movement and an intuition that works on auto-pilot when moving the hands. Consequently, the finished animated drawing is always impeccably recorded and has a continuity on a par with other animation techniques, which might at first seem more reliable.
Participants can bring a USB memory stick if they wish to take the completed video of the workshop home.
Registration in form below*fully booked
Projections of children's short films from 3 years on
(Teatro Salón Cervantes):
Tuesday, November 14 at 10:00 am (arranged with schools)*fully booked
Tuesday, November 14 at 11:00 am (arranged with schools)*fully booked
Thursday, November 15 at 5:30 pm
Saturday, November 18 at 5:30 pm
Projections of short films for children from 6 years on
(Teatro Salón Cervantes):
Friday, November 10 at 5:30 pm
Monday, November 13 at 11:30 am (arranged with schools)*fully booked
New schedule: Tuesday, November 14 at 12:00 am (arranged with schools)*fully booked
Saturday, November 18 at 7:45 pm
More information at: alcine.org, 91 887 05 84